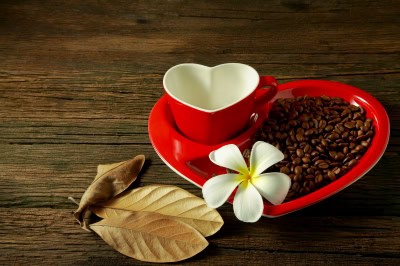 This series of love poems for her is written by a man who, no matter what he does, finds it hard to express his thoughts.
Expressing My Thoughts
Right now, even with as much as I am feeling inside, I find it hard for me to express my thoughts.
It's not that I don't love you or don't want to be with you
It's just the fact that I love you too much and don't know how to describe a love that is this deep.
When I look into your eyes and see those windows to your soul staring at me,
I know that you love me just as much and in return, this makes me happy.
You are the reason that I am alive today and for that, I will always be thankful.
You are the reason that I continue moving forward.
With you, I know that each day will be as bright as the last.
When a storm is brewing, I know that it will soon past.
You are continuously in my thoughts.
Every day that I am alive, I live my life in your name.
Really, for saying this, I have no shame.
You are my best friend, my lover, my life.
Truly, you are the only one that could ever make me feel this way
Without you, I don't think I'd even know my own name.
Expressing my thoughts has never been this hard for me.
Because you see, my love is just too deep for the human eye to see
Or even comprehend.
Expressing my thoughts of love to you is something I will continue to do.
All I ask of you is for you to do the same.
This poem for her is written for a man who is in a long distance relationship with the one he loves.
In My Dreams
I see you in my dreams, but when I wake up, I am faced with reality.
For life isn't really what it seems.
You're a long way away from home
And I can only hope that soon you're return back to me.
My love is what you truly own.
When I wake up from my dreams,
How real it seems
You aren't available to comfort me,
But soon I hope that you will be.
No one can ever understand
Just how tight you hold my heart in your hands.
Not being here with me right now is truly your only crime
Others in your life are going to come and go,
But the love I have for you is true and I'm sure you already know.
I may not be rich or the handsomest one,
But I love you so much, you are my golden sun.
Every time you call, you light up my life.
Yet, every time you leave, I'm stabbed with a knife.
You are my moon, you are my starts.
Being with you will come soon.
So when you sleep, remember this,
No one will ever keep our hearts apart.
Now, if you think that these love poems for her are great, wait until you see what I have for you! Take a moment to click here, you can get my 10 special love letter templates that are completely unique and packed with emotion, and completely FREE of charge.
On to more love poems for her!
Give Me A Moment
Give me a moment or better give me a kiss,
Give me something that will cause me to reminisce.
On every moment that we get to spend with each other,
With you I can't picture myself with another.
Give me a moment or better give me your heart,
And I'll give you a love that will never depart.
No matter what happens I will always be there,
With the type of love that shows you I care.
I know that you've been hurt many times before,
But give me a moment and walk back through loves door.
There was always something about you that I could never resist,
It might be your touch, your eyes or maybe your kiss.
All I know is that with you I'm caught up in perpetual bliss,
Who would have ever thought that our love would grow like this.
Be the one for me and I will always be the one for you,
Your heart's been broken in pieces but I've got the glue.
Never will you have to worry about being hurt again,
I'm the time that your heart needs to mend.
Your love penetrates my existence to the depths of my soul,
I've argued with time to give us the opportunity to grow old.
Give me a moment to show you that this love will be worth it,
I will do my best to be the type of lover you consider perfect.
Give me a moment and I promise to make it better,
Just give me a moment and I'll make it last forever.
When I Finally Found You
Stuck in my thoughts with images of you
Wondering if a moment like this will always be true
A moment to believe in something I could never comprehend
A moment I wish for all eternity would never end.
Longing to be stuck in time with you forever.
Eagerly my heart longs for the next moment we'll be together.
Looking into your eyes I take a glimpse into my future.
Finally it feels like I've been able to find the cure.
Trying to find the direction in which I should go
And I've found the way to your heart and the key to the door.
How do I even begin to breathe
When you're the air that I need
Without you my heart bleeds
I love you with everything that I have in me
Your love is exactly what I needed to set me free.
I need you like my heart needs a beat
Honestly there is nothing else that would make me complete
Your love races through each vein
Thoughts of you taking over my brain
My heart has your name tattooed on it
And I don't think you're beautiful I think you're beyond it
Tell me that you love me in every single moment
Tell me that loving me is definitely worth it
Let me hold you my arms as the world melts away
Not thinking about the past or future but in today
My hearts been aching to find something that's true.
And that's exactly what I've found when I found you.
Now, if you think that these love poems for her are great, wait until you see what I have for you! By clicking here, you can get my 10 special love letter templates that are completely unique and packed with emotion, and completely FREE of charge.